blogtalkradio shows
We are living in dynamic times of change.
We are seeing our thoughts made manifest more rapidly now than ever in the history of man. The question is, what old thoughts are continuing to hold us in "lack, unworthiness and distrust"?
How do we make this SHIFT in thinking to discover our True Purpose here and claim the abundant life we know to be ours?
How do we connect to Joy for more than fleeting moments?
How did we get so far away from our center?
How do we reclaim our balance?
What impact will 2012 have in our lives?
What does it mean to AWAKEN? How do Miracles Occur? These are just a few of the questions we will explore and share insights into to help you reclaim your power.  Join "Divine Heart Specialist™", Hal Price as he takes you on a sacred journey to the heart to reveal these and more questions.
Hal has dedicated two shows weekly for his listeners.
Each Wednesday evening between 7 PM – 8:00 PM (est) Hal will discuss how miracles are created and the challenges that we have placed inside ourselves that block us from revealing our JOY.
You can listen to all previously recorded shows at all radio shows
Listen to an upcoming show here: http://www.blogtalkradio.com/halprice.
Or just click the icon below to listen to our most recent archived show: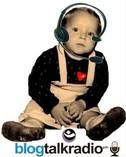 Hal Price is a "Divine Heart Specialist"™ and child of the Universe